Mission Statement
Orangeburg Preparatory Schools, Inc. seeks to provide a quality education which prepares students to meet the academic demands of college and to lead productive and fulfilling lives in a complex world.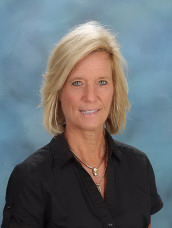 Welcome from
Mrs. LaDan Brown
Head of School
Dear OPS Families:
I am honored to welcome you as the Head of Schools to the Orangeburg Preparatory School for the 2020-2021 school year!
We fully expect to continue our tradition of excellence this year.  OPS have 42 sports teams, eight dual credit classes, and five AP classes.  We continue to add to our academic rigor and challenge students to utilize critical thinking skills.
While the 2020-2021 school year may look slightly different than previous years due to COVID-19, I can assure you that we plan to make it a successful and safe year for all students and staff while continuing to offer the top-notch academics and experiences students and parents have come to expect at OPS.  Whether it is competing in the athletic arena, participating in extracurricular activities, engaging in opportunities through the South Carolina Independent School Association (SCISA), or experiencing positive day-to-day interactions, I can assure you that your child's journey at Orangeburg Preparatory School will be the very best.
Our administration, faculty and staff are dedicated to making sure that the school continues to make strides in a direction that sets the entire OPS family up for success.  We are all so very excited that you have made the choice to join us in our continued quest to the top.  Welcome to the OPS Family, and GO INDIANS!
Sincerely,
LaDan Brown
Orangeburg Preparatory Schools, Inc. admits students of any
race, color, and national or ethnic origin.